Fresno, CA real estate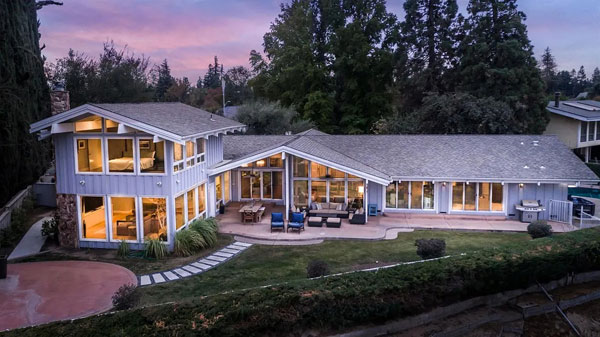 Stunning mountain landscapes, a robust economy, and a dynamic culture make Fresno, CA one of the most attractive places to live not only in California but also in the entire United States.
The county seat of Fresno County, Fresno is near the geographical center of California, placing it a comfortable distance from many urban centers and recreational areas in the state. This makes it a prime location at just a little over an hour south of Yosemite National Park and an hour in the opposite direction to Lake Kaweah's plethora of water activities.
Within Fresno itself, attractions abound, from famous underground gardens to a local craft beer scene as well as parks galore and historic sites. Which is why it's a good time to buy notable homes for sale in Fresno, CA because as of July 2022, there was a surplus of homes on the market, making Fresno a buyer's market.
A overview of Fresno, CA
Fresno, CA is a magnetic metropolis that has drawn people with its prime location in central California, relatively low cost of living, and blossoming job market. The city is a cultural melting pot with a population of over 544,000 as of June 2021, making it one of the most populous cities in the country and one of the most diverse.
Fresno is ranked first in the US for agricultural production with annual sales of over $3 billion, with major crops including almonds, grapes, and cotton. It is also home to a wide variety of companies such as Pelco, Valley Yellow Pages, and Sladino's.
While Fresno, CA started largely as an agricultural area, it has since expanded and diversified its economic base. According to the city's 2021 Comprehensive Annual Financial Report, the most prominent industries here include education, healthcare, agriculture, and real estate. Among its top employers include Fresno Unified School District, Community Regional Medical Center, Zacky Farms LLC, and Guarantee Real Estate. From 2012 to 2021, the top employers here have more than doubled their employees to over 195,000 to more than 404,000, indicating a robust number of opportunities here amid a growing economy.
A brief history of Fresno, CA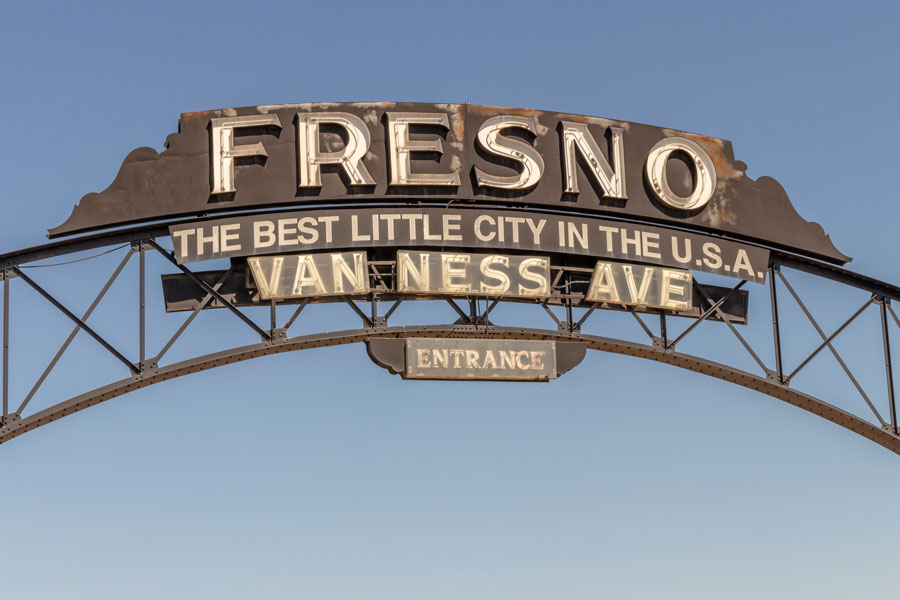 Fresno, which means "ash tree" in Spanish, was named for its abundant white ash trees lining the banks of the San Joaquin River.
The first inhabitants of Fresno were the Yokuts, who are believed to have traded plant and animal products with other Californian tribes here until halfway through the 19th century. By the time of the California Gold rush, people were flocking to the area, leading to a boom in population. This eventually led to the founding of Fresno in 1872 as a railway station of the Central Pacific Road.
In 1876, the city established its first irrigation system. Fresno continued to grow throughout the 20th century, becoming an economic powerhouse with thriving industries like agriculture and manufacturing. Streetcars were first introduced here in 1892 and the streetcar suburbs eventually followed.
Fresno has seen an eclectic mix of peoples since its humble beginnings as agricultural land, from Chinese railroad workers and Scandinavian farmers to Germans, Japanese, and Hispanics. Today, there are now more than 70 ethnic groups in the metro area.
Real estate and homes for sale in Fresno, CA
Fresno boasts all the right pieces of San Joaquin Valley living – excellent housing options, big city amenities, small-town ease, and majestic views of the Sierra Mountains. All these make it one of the most desirable real estate markets in the entire state of California, with homes selling twice as fast over the last two years with no signs of slowing.
Homes sold in Fresno, CA are a diverse set of deluxe residences in gated communities and luxurious estates in large private locations. They usually come with spacious interiors and plenty of outdoor space, having 3 to 5 bedrooms and 3 baths, with 2 to 3 garages for multiple vehicles. These homes are also often built with comfort and elegance in mind, boasting premium materials and finishes that offer high appeal and durability. Most feature spacious backyard areas for gatherings, and outdoor pools.
With an array of architectural designs, the homes in Fresno are not lacking in variety and style. These include sleek modern estates that blend beautifully with the area's vibrant mountain landscape. For something traditional, well-maintained Spanish Colonial Revival houses remain part of Fresno's residential mix, with smooth stucco, adobe, or stone exteriors that make them uniquely appealing.
Top neighborhoods in Fresno, CA
SOLD: A 6-bedroom house on 1.53 acres in northwest Fresno
Old Fig Garden.
Among the most coveted neighborhoods in Fresno is Old Fig Garden. This historic neighborhood is popular for its lush landscaping and walkable streets adorned with fig trees, making it one of the more relaxed neighborhoods in Fresno.
Woodrow Park
An affluent neighborhood prized for its many acres of open space and lovely wooded areas, Woodrow Park has a small-town atmosphere popular among families. The neighborhood also boasts high quality public schools, as well as a budding restaurant scene.
The Tower District
For something a little less laid back, the lively streets of the Tower District are worth checking out. This neighborhood buzzes with popular bars, shops, restaurants, and art galleries.
Central Fresno
As the city's business and commercial area, Central Fresno offers all of the great advantages of city life.
Other great neighborhoods in Fresno
Sunnyside is another quiet suburban neighborhood that's popular among families.
The Mural District is notable for its colorful buildings and thriving art scene.
Fresno's housing market is red hot
There has never been a more exciting time to buy or sell a home in Fresno, CA. The real estate market is more competitive than ever, with average home values reaching $380k in June 2022, up nearly 11% from last year.
Home prices have also increased compared to 2021, with homes selling for a median price of $384k, a rise of about 12%. They get off the market fast too, with an average of six offers per home and selling in around 10 days – two times faster than sales just two years ago.
Those who cooled their heels when interest rates hiked earlier in 2022 to make buying houses significantly more expensive in the long run, will be pleased to note that there was a surplus of homes on the market in July 2022, making Fresno a buyer's market.
Best things to do in Fresno, CA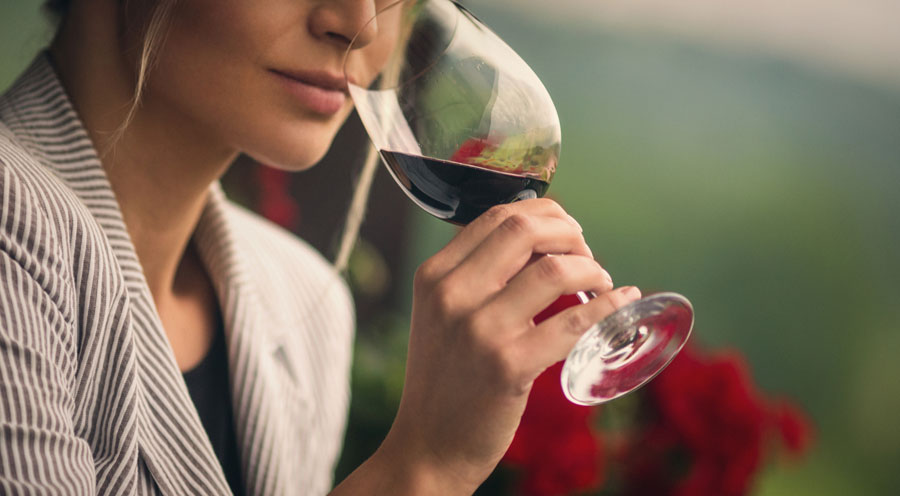 Despite being an industrial metropolis, there is more to Fresno, CA than just big city living. Sitting in the middle of the San Joaquin Valley, the city offers several opportunities for recreation that can appeal to everyone.
Here are some of the best things to do in the city:
Walk around the Forestiere Underground Gardens
See the hidden beauty of the Forestiere Underground Gardens, one of the most intriguing tourist attractions in all of Fresno. The underground gardens are an interesting network of rooms, courtyards, and passageways reminiscent of the ancient Roman catacombs. This unconventional destination was hand-built for 40 years by Baldassare Forestiere, a Sicilian immigrant who arrived in America in 1901. Today, many fruit trees can be seen, including oranges, lemons, and grapefruits – some of which are over 90 years old. The gardens are maintained by the Forestiere family through the Forestiere Historical Center, and can be seen as an example of vernacular architecture.
View exhibitions at the Fresno Art Museum
Fresno was established as a regional art center in 1948. Thus, the works at the Fresno Art Museum reflect the culture and creativity of San Joaquin Valley's diverse community. Exhibitions here include a dynamic collection of over 3,600 permanent works of contemporary art, modern art, Mexican art, and Pre-Columbian sculpture by distinguished artists such as photographer Ansel Adams, sculptor Ruth Asawa, and surrealist Salvador Dali. The museum has also traditionally displayed several works by women, including Judy Chicago who helped popularize it nationally with her Feminist Art exhibition.
Spend the day at Woodward Park
Walk around nature at the biggest park in Fresno County. This 300-acre urban oasis is located alongside the San Joaquin River, and features five miles of trails, a five-acre Japanese garden, a golf course, and a dog park. It is also a bird-watching hotspot, being home to several species such as swainson's hawk, wood duck, and mourning dove. Many visitors also go to the park for live concerts and performances at the 3,500-seat Rotary Ampitheater.
Other things to do in Fresno, CA include:
Visiting historic sites like Kearney Mansion and Saint John the Baptist Cathedral
Watching a show at the Tower Theatre
Looking at the animals at Fresno Chaffee Zoo
Wine tasting at Moravia Wines and LoMac Winery
Shopping at River Park
Buying and selling Fresno, CA real estate with a local Realtor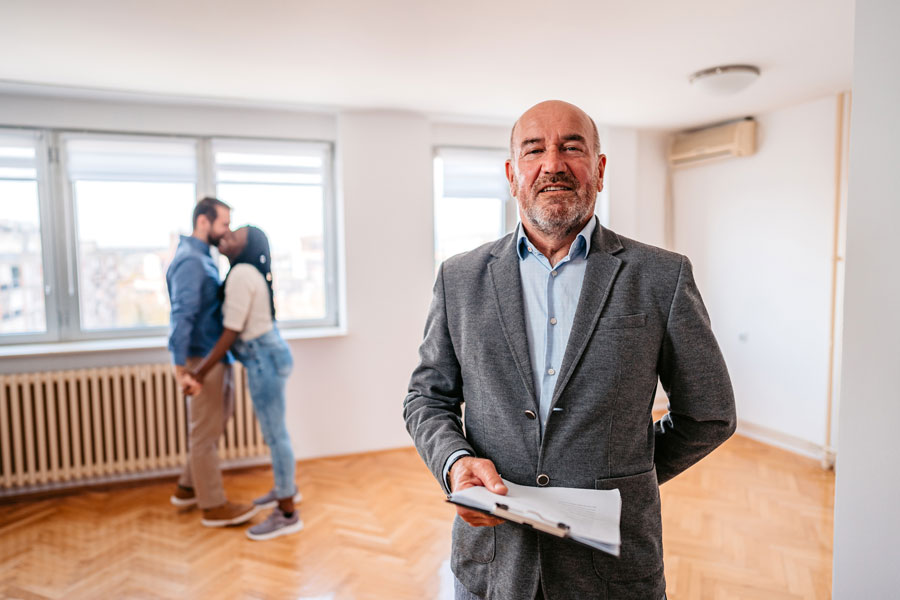 Whether you intend to buy a home in Fresno, CA or hope to sell one it is always best to work with a qualified real estate professional who will help you achieve your real estate goals. As professionals, real estate agents are trained to complete the buying or selling process in as short a time as possible and at the best possible price. Thus, clients get to make the most of their time and money.
If you are looking to hire a real estate agent in Fresno, CA to look after your best interest, here are a few helpful ways:
Make the most out of Google
You might only need a few clicks to find your future representative. Online sources typically provide a wealth of sources on the top realtors in Fresno, CA, as well as other nearby communities in the Greater Fresno/Clovis area.
Learn about each person that pops up on Google by visiting their own websites, where you can also find their contact information and areas of specialty. On top of that, you can search for customer reviews to get a better idea of how they work and how effective they actually are. Additionally, any awards showcasing their quality of work is always a huge plus – after all, you will only want to hire the best to get the best results on your home search or sale.
Many top agents also have LinkedIn profiles that highlight their professional experience. LinkedIn is one of today's go-to places to see how professionals interact with others online because it is a social networking platform for professionals. This makes it a great place to see if any users have opinions on how a realtor works, and if they are satisfied with their services.
As an alternative, websites like Zillow or Yelp can provide information on Realtors, so make sure to visit them as well.
In Fresno, CA, you can't go wrong with Joe Sciarrone, whose clients have called him "the epitome of white glove service."
Test their expertise
All top-notch Realtors in Fresno, CA have thorough knowledge and understanding of the local housing market. This covers everything from house prices to long-term housing trends in Fresno, as well as the area's most popular neighborhoods and upcoming developments. They should also know about when the best time to buy would be, and when it would be better to hold off.
A reliable professional should also be able to walk you through the home buying process from start to finish, while ensuring complete transparency. Even if you pay for their expertise, keep in mind that you will ultimately be the one buying or selling a home. Given that, make sure you are not left in the dark so you can get the most out of your time and money. As much as possible, aim to be in constant communication with them so that you are always on the same page.
Ask for multiple references
A Realtor's past clients are some of the most trustworthy sources of feedback. What they say will give you a better idea of what the agent brings to the table. Particularly, ask them about the quality of work and if they were easy to communicate with. You will know you've found your agent if all their references give them nothing but glowing reviews for their services.
When interviewing agents, ask them for the contact information of at least three to five of their most recent clients. If they are hesitant to disclose any, consider moving on and looking for someone else with better references.
What Joe Sciarrone's clients are saying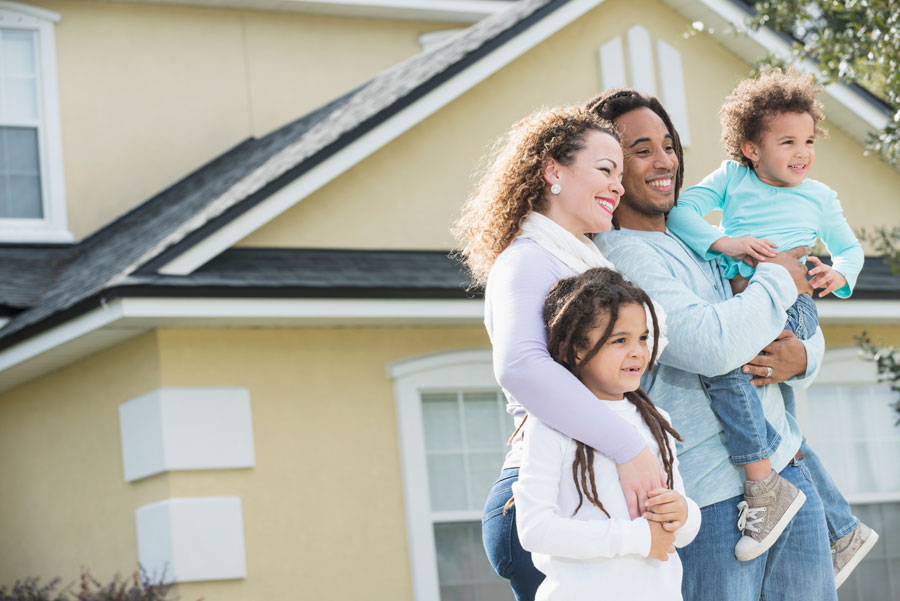 Hi, I'm Joe Sciarrone representing Fresno, CA. My goal as a real estate professional is to exceed my client's expectations. Having helped several clients achieve their real estate goals in the Greater Fresno/Clovis area, I have had the amazing opportunity to be one of the area's top Realtors.
So whether you want to get top dollar for your home or move to a beautiful home with a view of the Sierra Mountains, look no further. You can rely on me to be your trusted partner in navigating one of California's most exciting and sought-after real estate markets.
But do not take my word for it. Here are a few of what my satisfied clients over the years have to say about my exceptional service:
We have sold multiple homes with Joe and he is the epitome of white glove service. Each house sold for more than we were expecting and he helped us navigate through the process. The pictures that he had taken of our home were professional and set our home apart from the others on the MLS. We have also used Joe to buy multiple homes. Each home that we have purchased, Joe has negotiated on our behalf to get us the best deal. Buying and selling a home can be stressful but Joe makes it a seamless process. He picks up the phone when you call and truly cares about his clients.
Aaron and Jennifer Lynn
---
Joe has been our realtor for several homes! He is the best. He has all the connections to make selling or buying your home an easy process. Our last house needed repairs and he took care of every detail. We wouldn't use anyone else!

Kent and Lori Walrack
---
Thank you Joe for amazing service during our home buying! You really went the extra mile for us, from negotiating the best deal to handling all the cleanup of the previous owners' things. You made the buying and moving stress free for us, and we appreciated that so much!
Sarah and John Buwalda
---
Get ahead of the competitive Fresno, CA real estate market with me
Get the home you have been dreaming of or sell your beautiful property in the greater Fresno/Clovis area, including Fresno, Clovis, and Central Coast.
With several years of experience serving satisfied clients in the market, I know exactly how critical it is for you to get relevant, up-to-date information at your fingertips. If you need someone who can provide you with unmatched knowledge and topnotch service, call me, Joe Sciarrone. As your Realtor, I am fully committed to guide through the red-hot Fresno real estate market.
Work with a top Realtor in Fresno, CA today!
Contact me at 559.269.9413 or 805.709.0906. You can also send me an email at joe(at)londonproperties(dotted)com or contact me here. For updates, follow me on Facebook and Instagram.

Sorry we are experiencing system issues. Please try again.